What will the carton enterprises look like in 2025?
Lars Engel of BHS in Germany once provided a vision of how the industry operates, that is, "industry 4.0″ is at the core of an effective manufacturing process.
There are many articles about technological innovation and industry subversion, especially when using new technologies in the established manufacturing environment. When it comes to the subversion of the industry, thanks to the digitalization, we hope to give more consideration to the factory construction in 2025 at the same time. Perhaps many owners of carton enterprises feel that it is still a long way to go.
If we look back at the giants who fell in the transformation and subversion of the industry, such as Nokia and blackberry, at the beginning, they did not believe that touch-screen mobile phones would become the future, but in a few years, they lost 90% of the market share. Then Kodak. They did invent digital cameras, but they didn't think digital cameras would have a huge impact on their film business. As we all know, five years later, the film division went bankrupt.
Let's take a look at those enterprises that seize the opportunity in time and continue to grow, so as to become world-class enterprises. For example, Alibaba, China's online retail giant, which focuses on Chinese consumers, has increased its sales by more than 1200% in just six years. Let's look at Apple, which is already a very successful computer company, but decided to completely subvert the traditional music business. Then he made a big success in the field of music and decided to make smart phones in a field that might be brand new to them. As a result, he ranked first in the world in just five years.
These facts and cases show that, in fact, five years is not long, but if you ignore the changing situation, you may face inefficient business, or even worse, there is no business at all, until the company goes bankrupt.
A big question you need to ask yourself is: will there be a "new player" in a very mysterious industry who comes from behind and seizes the market share that should belong to you? How will they achieve this goal through the new corrugated box enterprises? Due to automation, the plant may have reduced personnel by 50% and integrated digital printing into the corrugated production process. As the application of digitization is far beyond the general physical factory, the automatic logistics and the whole process steps in the factory will be minimized.
What you will have then is a completely different method of making cartons.
As it is today, the industry is striving for incremental improvements within the plant. We are trying to save paper, electricity, space, steam, starch and even personnel costs. We are also trying to find more square meters of cardboard and cartons that can be sold, and try to accurately calculate the paper and cardboard grades that customers are willing to pay for high quality prices. With these factors, we can find incremental growth, but it is moderate. If you really want to play a big role, maybe you need a complete step change.
A big leap
We need to rethink the production process together.
Today, it takes up to five days from order entry to delivery. We need to reduce it by half; but the key factor is not the corrugated board production line, because the interaction time between the carton and the corrugated line is less than 30 seconds. We need to start researching the whole plant.
By 2025, a lot of things will change. In all these areas, logistics will play an important role. In terms of BHS internal logistics, we are already developing imotion, which can "think ahead" and provide logistics solutions.
In this range, for example, we have illifters and ishuttles, which can handle paper rolls on trucks and transport them directly to the tile line through the whole plant. These automated loading and unloading systems can operate in efficient workflow systems and track materials and finished products perfectly. It also helps to create error free and efficient material flows, enabling the plant to optimize staffing.
Whether in tile line or related equipment, digital printing will become the core of the future factory. With digital printing, there is a digital workflow from the owner of the original document to the delivery of the finished product, all without human intervention.
Internet factory
In 2025, carton packaging should have more interconnection functions – connecting people, machines, logistics vehicles, as well as paper rolls and tile lines. All these factors will continue to cooperate and communicate with each other. More importantly, logistics will become more intelligent and the system will learn how to optimize itself. We just need to provide enough data. In 2025, the carton factory will be lean, efficient and independent, and human errors will be continuously reduced. At the same time, the security will be greatly improved, and the human interaction will be greatly reduced.
For example, this interconnected factory will include: digital printing will be integrated into the carton factory; paper roll storage will become part of the tile production process; there will be no more three-dimensional storage; intermediate storage will be reduced; there may be no printing in the processing department; finished product storage area will be reduced; delivery area will be reduced in proportion; fully automatic factory; digital die cutting.
We also see a significant reduction in staffing. For an ordinary factory, we can only see 15-20 people per class, which means that the whole enterprise will save at least half of the wages. If you can reduce the number of people by 40, you can easily save about 2.5 million euros a year. This assumption is based on a factory running a 2.8m watt line, which produces 175 million square meters of cardboard at a rate of 400m per minute every year and processes all the cardboard into cartons. Of course, the company has integrated digital printing on tile line. By integrating digital printing, you will increase output in three ways: flexibility of production to achieve on-demand production; reduction of manpower in the processing department by at least 50% and reduction of intermediate storage; and reduction of waste and paper damage.
Incremental development
For future plants, you can always make incremental upgrades to existing plants. Such incremental steps will help ensure your competitiveness now and in the years to come, but is that enough? Do you firmly believe that no one from outside the industry will enter our industry, or even subvert our industry?
Let's look at some examples of other industries. Aibiying is a good example. When they first launched their products and services, their business grew at an amazing rate. Now they can provide more than 5 million rooms at a time, but they don't own a house! They spread more widely than Marriott, Hilton or intercontinental hotels, which have less than 700000 rooms.
How about parcel delivery? As early as 2013, there was a snowstorm in the United States, which meant that cargo planes were trapped on the ground and could not deliver packages. There is one company that is very dissatisfied with this. This is Amazon, a company that buys millions of boxes every year. As a result of the blizzard, Amazon began to build its own freight fleet. The well-known ups and FedEx companies believe that Amazon will not be able to establish an aircraft network because it will cost too much, but we can see the final result. Who can guarantee that Amazon will not enter the corrugated packaging industry?
Now it's time to speed up and take action, because it may be easy for you to spend four to five years building and equipping plants that meet your goals, but if you don't hurry to build your 2025 plant goals, it's hard to say in the future.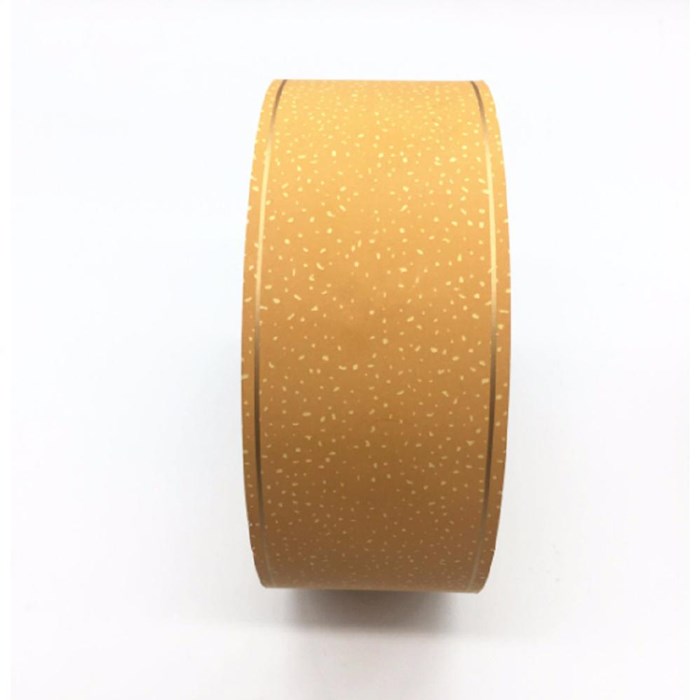 ---
Post time: Feb-23-2021